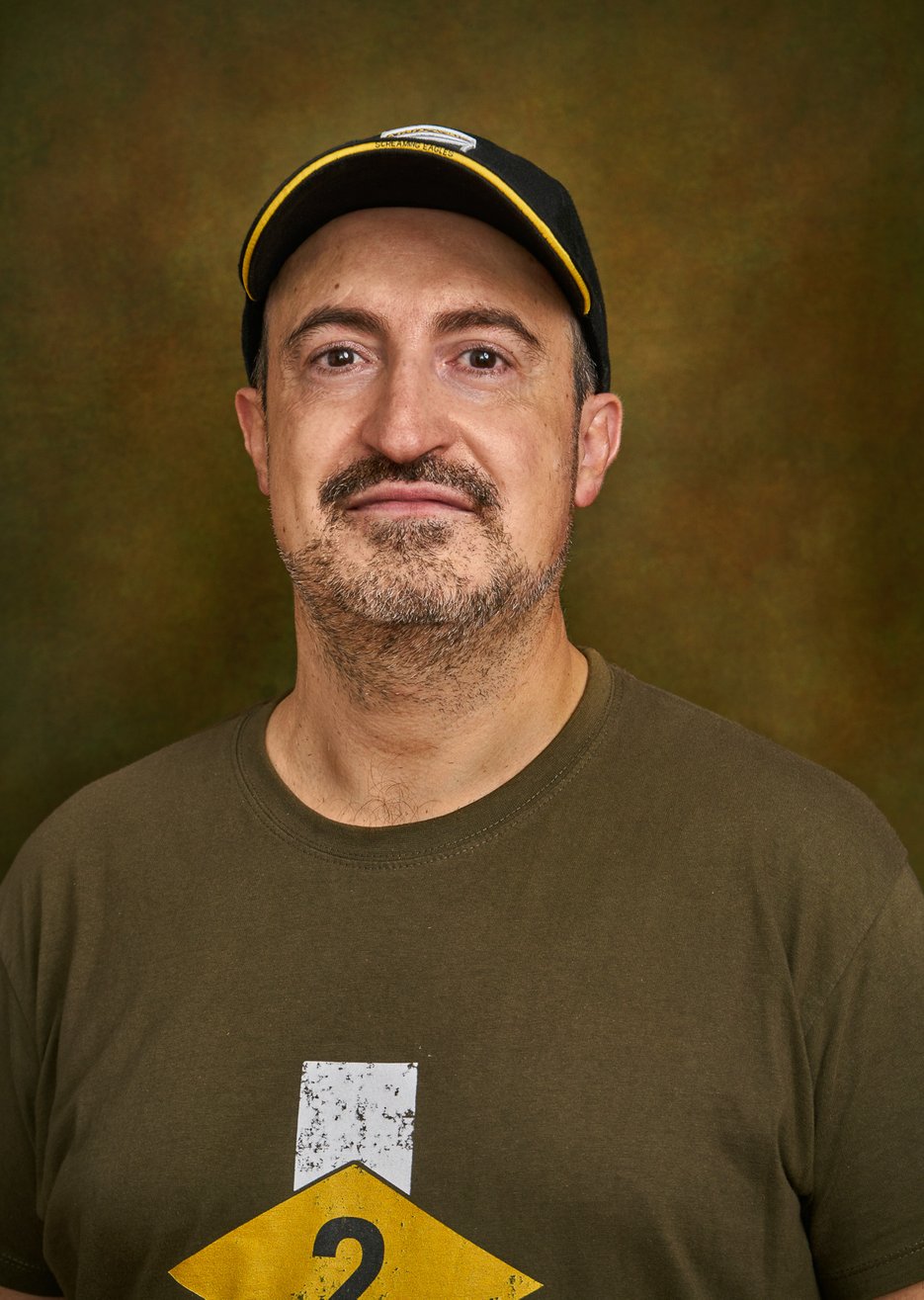 I'm Jaime. I'm 45 years old and I'm from Inca (Mallorca) and this is my story. I had a happy childhood, we were two very desired and cared for brothers, my older sister Magdalena and me. The relationship between us was always very close, I had a special admiration for my sister, and it was a mutual feeling. She constantly protected and helped me.

Life passed within normalcy. Until at a certain moment, Magdalena had a love break that she could not overcome. I think it was a big trigger. As a result of that experience, over time we saw how my sister changed her attitude to her ups and downs, but we never thought she would end up committing suicide. What happened to my sister had a great impact on my family and me.

My father had to be hospitalized when he was ill and I took care of him, while my mother took care of my sister. In that short time in the hospital, I could only visit her punctually and on the last day, I couldn't say goodbye to her as I would have liked. In that complicated moment, I did not feel good, I felt guilty for not having understood her, for not having been by her side. Everything was very difficult for me to bear. Suddenly I was alone with my parents, I did not eat, I cried a lot, I felt lost and empty.

I closed myself off with myself and my thoughts. I thought I had to go through the duel alone. Everything surpasses you, you see no way out, everything becomes too big for you. There is always a way out but I didn't see it. I was so overwhelmed by everything that led me to try to leave with my sister, three months later. I went to a country house, I took a family photo where the four of us were as a way to say goodbye. I remember that chapter because I woke up in the hospital. My parents had saved my life.

I became aware that I needed help, that those close to me do not deserve to suffer more nor everything that is happening. For that reason and because we deserve to live, I was aware of it and knew that I had to stay in the hospital to get over it. To do things properly, I let professionals help me. The medical staff was wonderful at all times, they did a good follow-up and accompaniment, they had a lot of patience and professionalism.

It was in the hospital when I realized that there are many people in the same situation, we were in a group coexistence where each one made his way. We had some programmed habits: sports activities, taking mediation, some One-off visits, and each time we reinforced ourselves, we talked about how we felt. At the end of the hospital stay, I wanted to go home, to rebuild my life, but at the same time, I had a certain fear. My family and good friends have always been there and I have to thank them, at work They have also been very good to me.

Since then I have been able to lead my life again. Doing what I did would not have fixed anything, my sister would not have returned, it was a moment of weakness. Nobody is guilty. The subject of suicide is taboo, in the media, there is not much talk, perhaps because there is a fear of a knock-on effect. I think that it is necessary to talk about it, constructively. When it happened to me, I had no close references to understand what was happening to me.

A project like "Hope", contributes to give visibility to people who have suffered it, in this way we have the opportunity to talk about our experience, to give our testimony, to help, and give knowledge. Talking about this issue with respect is constructive. It is important to ask for help, to know that there is, that everything has a solution except death. It is important that you can talk, not hide, and above all give hope to others.